Let's get notified 🔔
Get coin signal notifications on your mobile phone!

To win the short term trade, timing is extremely important.
The CTS notification will keep you being updated, helping you to trade timely.

Both swing and day trade signals with prices will be delivered to your phone regularly.

Are you a Twitter user?


Do you have a Telegram account?
Join our telegram channel.
https://t.me/cointradestop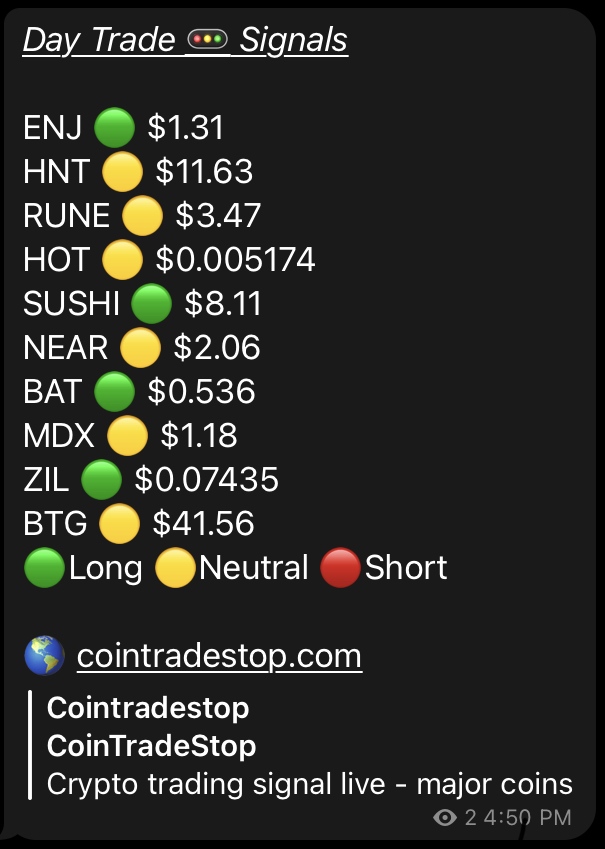 For informational purpose only.